IT Operation Optimization
In the simplest term, IT Optimization is a unified IT Infrastructure Monitoring, Log & Flow Management, Automation and IT Service Management Platform, offering operational insights into your IT infrastructure and its performance and is designed to spot & resolve complicated problems quicker which ensures 100% uptime of all business essential components.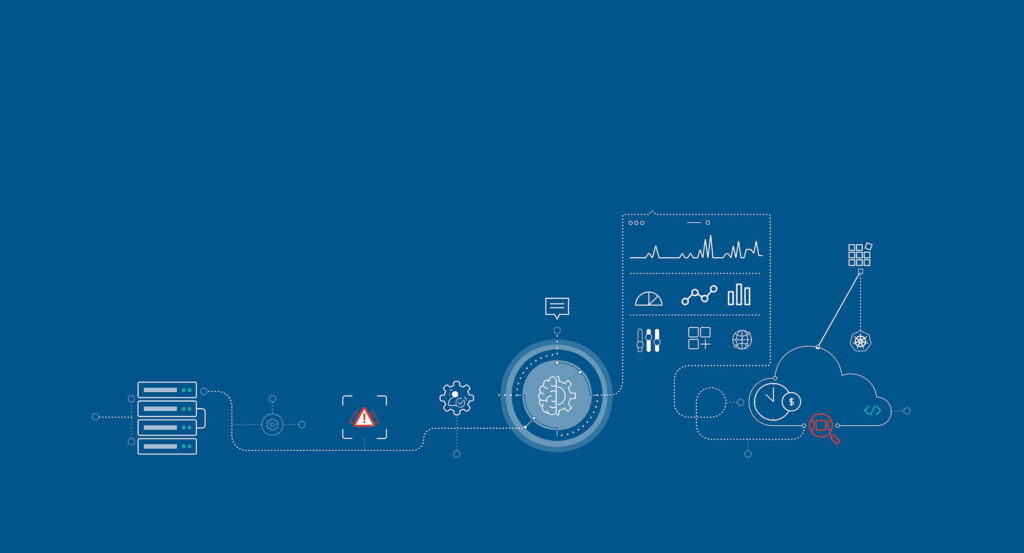 SErviceops

Asset Management scale

monitoring

Automate

Support
Network Monitoring System: Organizations depends on their networks for all IT operations. Network monitoring is the backbone for any business. Monitoring networks that are geographically separated globally across data centers, non-public & public clouds are vital for business continuity. Network monitoring software (NMS) is made for each member of the IT team to monitor, track, and deliver best business services to supply uninterrupted services, the operational teams want real time data and multiple integrations for collection, automation & analysis to monitor & visualize vital metrics that enables IT teams to form a lot of wise selections.
Log Management: Log monitoring & management collects and analyze machine data to spot trends and unleash undiscovered insights despite the source & format of log data. For overall IT security of your organization start keeping a track of historical events. Proactively counters the threats with event correlation analytics & event log analyzer. Log monitoring & management processes log data generated from multiple heterogeneous sources like servers, databases, applications etc.
Network Traffic Monitoring: Network Traffic Monitoring by Data Analytics Platform helps in understanding how the network bandwidth is being used. Get real-time information about bandwidth usage & flow data with custom-made reports like top Applications by Traffic, prime Conversations by Traffic,
prime Traffic Destinations by Host IP, prime Traffic Sources by IP address, prime Traffic Receivers by IP and more. Capture flow data to monitor network traffic from network devices supporting NetFlow v5 and v9, sFlow, jFlow and IPFIX etc.
ServiceOps: The ITIL V3 Compliant ITSM Tool organizes info, automates support work flow, eliminates manual/back-end complexities and encourages self-service for max productivity and superior user expertise. The platform offers a modern interface, inbuilt templates and guides, instant universal search and significant insights that facilitate your IT teams to work effectively contour IT service delivery. Our ITSM platform drastically minimize the amount of incoming tickets, helps in making a centralized knowledge base, eases the complexity of managing different types of assets, permits technicians to move patches remotely, complies to audit necessities and improves the performance of IT Service desk.
Please find the best way to connect with us.